Direct major reshuffle carried out by Chief Executive Officer (CEO) of Google Larry Page in a week his leadership. Page Manager promotes seven to be placed as Senior Executive.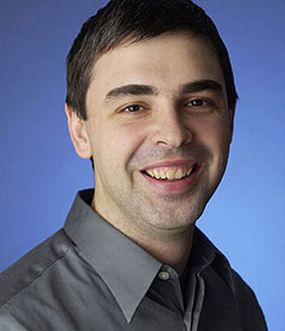 Google CEO - Larry Page
Based on information from sources close to Google, the shift in position is intended to 'streamline' the flow of bureaucracy in any decision made by the company.
As for those who promoted them, including Salar Kamangar, who led YouTube, Chief of the Google Mobile Andy Rubin, Vic Gundotra Google's Head of Social Initiatives and Susan Wojcicki, who heads advertising. Informant who revealed this information, not to be named because Google has not officially announced this reshuffle. Later all these executives will report on all things about the company directly to Page.
Other managers also promoted Sundar Pichai, who heads the division of the OS and browser Chrome and Alan Eustace leader of research and engineering.
Google spokesman Chris Gaither, said Page, who began serving as CEO of Google since the beginning of this week, to reform the leadership to make lines of accountability and responsibility clearer.
"Changes made ​​Page is designed to streamline product development and engineering, placing a single manager who is solely responsible for every product group," said Gaither.