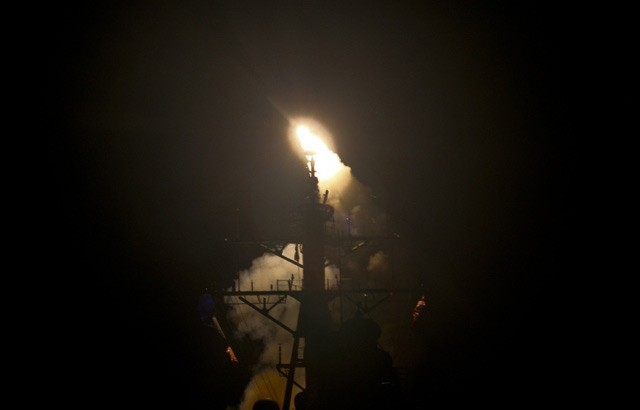 With the power law of UN Resolution 1973 regarding the possible military action against other countries, the United States has conducted air strikes by bombarding the city of Sirte, Benghazi, Misrata, Zuwarah and including the capital Tripoli, using Tomahawk missiles.
The attack was until this story down, 48 people were killed and 150 others injured. If this attack on behalf of HUMANITY why it took casualties? Therefore, Muammar Gaddafi said the "U.S., British and French air attacks are terrorists for the sake of oil".
The attack was also condemned by many party indeed, but why the allies, led by the United States still carry out attacks?
Is the United States wants to repeat the history of the tragedy of the attacks to Iraq, citing nuclear. Obviously has proven that nuclear is a lie that was deliberately created.
Obama turns out you not much different like George Walker Bush, you are really a puppet war.
FIRST SHOT FIRED-OPERATION ODYSSEY DAWN
March 19, 2011 US Navy launches Tomahawk missiles on Libya.
Muammar Gaddafi Spoke about Barrack Obama
Barrack Obama Spoke about Libya